I set into my Eminent Person 2014 project with a goal in mind, and that was to do this year with passion, ideally a lot more of that than last years. So for this reason, I've chosen someone who I frankly care a lot more about than my Eminent person last year – Jimmy Wong.
My Eminent person this year has one little twist, and that's that no one actually knows he is.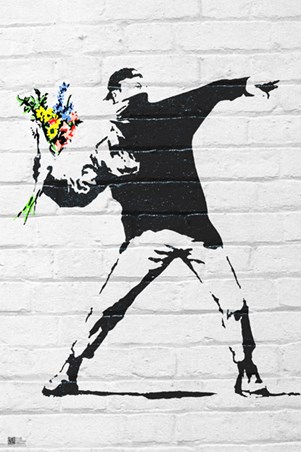 Banksy, my eminent person this year, is a world famous graffiti artist operating in England. He is however, completely anonymous and despite his blatant displays of work on public walls and other spaces that have large regular traffic, has never been caught. Banksy is known for his contempt of government labeling graffiti as vandalism, and his work primarily involves satirical works on government, poverty, and social justice.
There is only a little information available about Banksy, most of it from the book Banksy's Bristol: Home Sweet Home. According to the book, Banksy is a male born in 1974, he was born and raised in Bristol, and was the son of a photocopier technician. He was trained as a butcher, but became involved with graffiti during the 'Great Bristol Aeresol Boom of the 1980's'.
Bansky has never sold his work, although many auctioneers have sold the graffiti works to buyers, with some 'pieces' selling for as high as £30, 000. These deals are under questionable legality and the actual removal of the work before it is covered up or washed off by city workers is left to the buyer. To me, this shows Banksy is not interested in money, as he could easily be making a lot of bank (haha) off of these pieces, but chooses not to. I believe he is far more invested in the cause of spreading awareness of the issues he paints about than in the fame or money he has the potential to accrue as a result.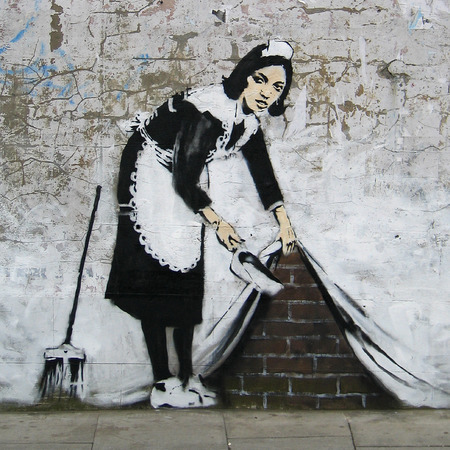 I am interested in studying Banksy, because becoming as eminent as he has without ever revealing his identity shows me he has a sort of humbleness that not every person of his stature might have at this point in their career. I respect that about him and find his views on issues interesting and similar to mine.
Because there is so little information on Banksy, I can't draw many conclusions between the two of us besides our views on the world. He has painted images talking about public display of gay affection (See police picture above), poverty, first world versus third world, and much more.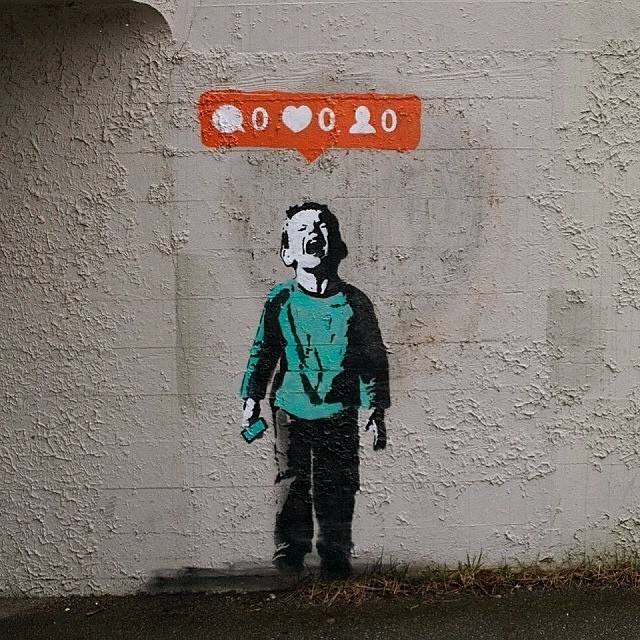 Over the next few weeks, I will be going much more in-depth into the work of Banksy. My goals for the project are to go into the idea of being both eminent and anonymous, and modern eminence in a man who is still alive.